Turkish Cooking. What national dishes you must try.
Excursion route to Turkey it is quite possible to diversify the gastronomic trails – in fact not without reason the cuisine of this country successfully competes with the masterpieces of European and Asian cuisine. The popular all-inclusive system gives only an approximate idea of the oriental delicacies, and to get acquainted with them more closely you should go straight to the restaurant, and it is better to choose a place not a touristy, but one chosen by the Turks themselves. What to try from the local cuisine?
Iskender kebab
This dish is on the top lines in all menus of cafes and restaurants in Turkey. But everywhere it is prepared differently. It comes from the city of Bursa, where a special recipe for this meat delicacy has been passed down from generation to generation. What awaits the gourmets who ordered Iskender Kebab? Fresh lamb cooked on a spit and sliced thinly, a generous portion of homemade yogurt and a special hot sauce is the secret of the chef of the chosen institution.
Adana kebab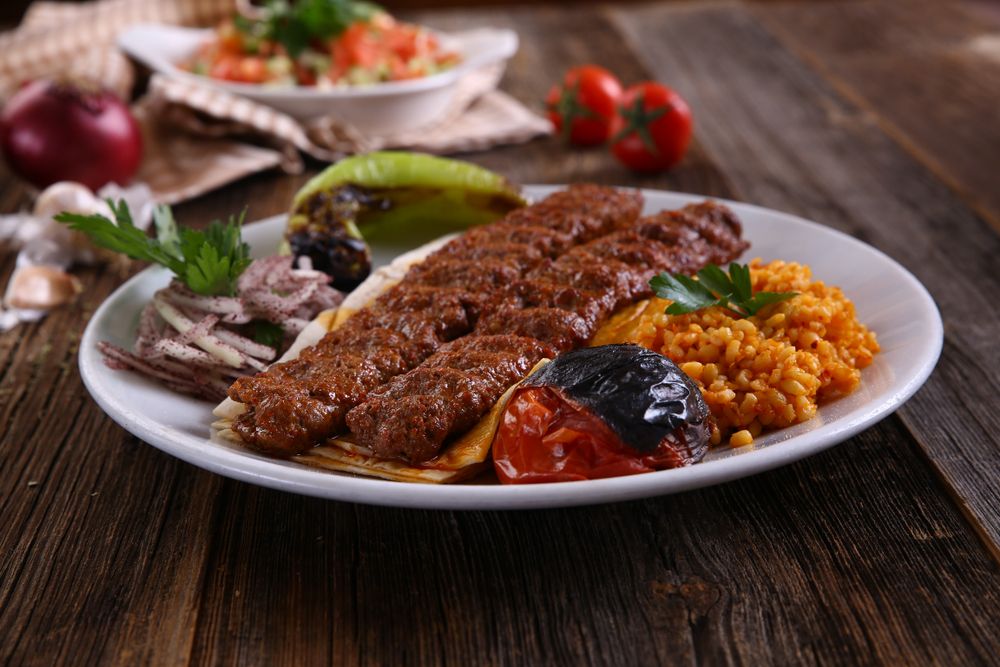 The name speaks for itself, because the homeland of this dish is the hot city of Adana. The treat is two long narrow cutlets cooked on the grill. Mutton minced meat is used for them; the leanest pieces of meat are used. Lean meat is minced with onions, garlic and spices in a meat grinder that replaces the two sharp knives that were used to mince meat in the days of Ottoman sultans and beautiful concubines. Adana Kebab is served on special tortillas, and the dish is garnished with grilled vegetables – green peppers and tomato.
Patlajan kebab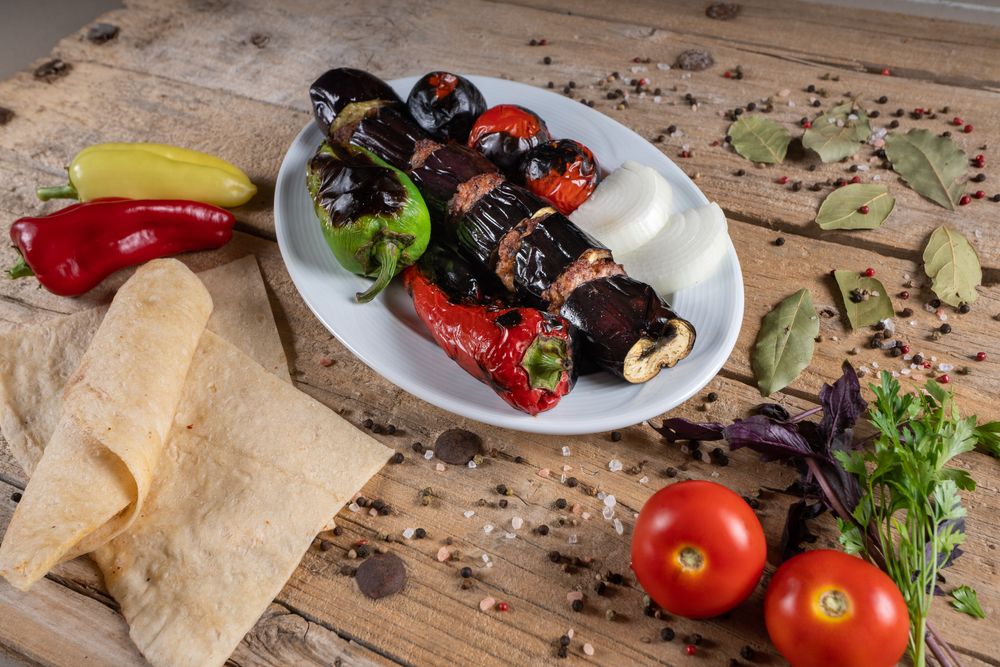 It is a very popular dish which you can taste not only in a restaurant, but also in any inexpensive cafe. The main thing is to learn how to pronounce the word "eggplant" correctly, which is the highlight of this dish. And it looks like a big shashlik – big chunks of minced mutton mixed with pieces of eggplant, all this is strung on a skewer and baked in the hearth.
keramite kavurma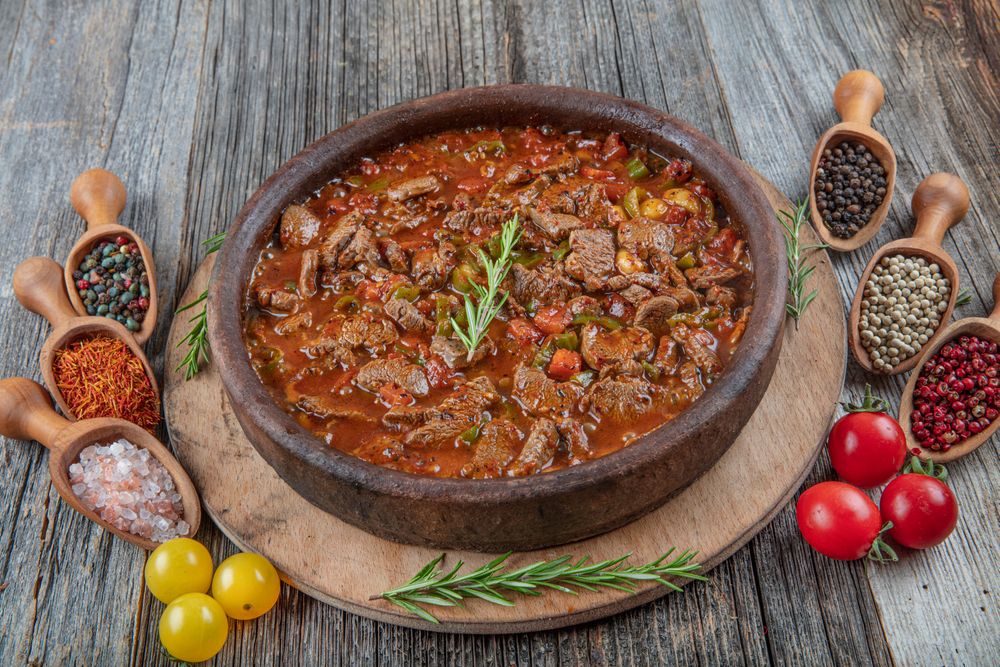 It represents finely chopped pieces of meat, most often beef, with fresh vegetables (tomatoes and peppers) and olive oil. It does not take long to cook the dish in a special ceramic pot so that the vegetables have time to brown a little and the meat does not become overdried. Served in ceramic dishes straight from the oven, so you must be careful not to burn yourself.
Pilaw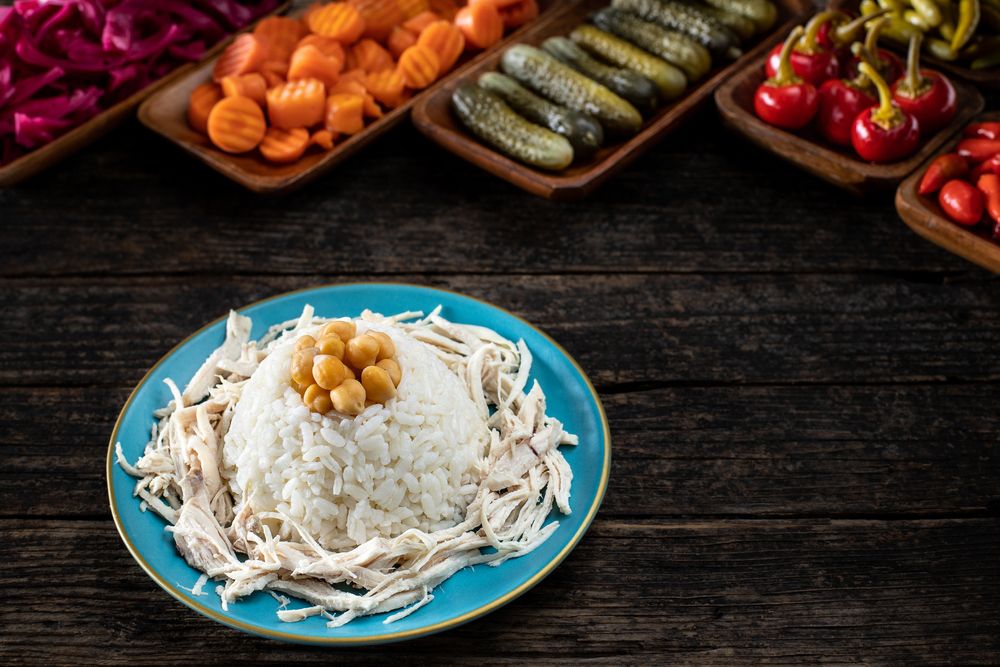 Unlike famous Uzbek pilaw, pilaw is just rice. But Turks cook it masterly – crumbly, golden rice is not only a stunning side dish but also a delicious dish in its own right.
Chorba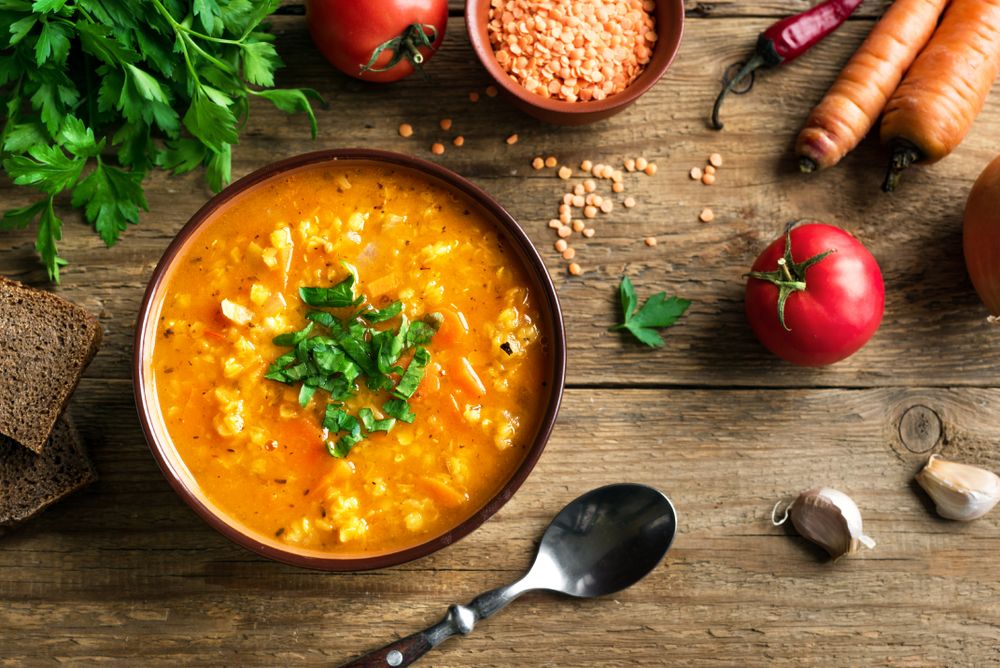 You can eat Turkish boiling soup (chorba) at almost every step. There are three main recipes:
– Merciemek Çorba, a thick soup made of puréed lentils and flavored spices.
– Tavuk chorba – a rich chicken broth with a lot of boiled chicken and squeezed fresh lemon.
– Pacha chorba – broth made of lamb heads with garlic.
This flaming soup can be had at any time of the day or night: it finishes bus drivers' shifts and travelers greet the sunrise, so you can always find the best Turkish Chorba masters in cafes near bus stations.
Jajic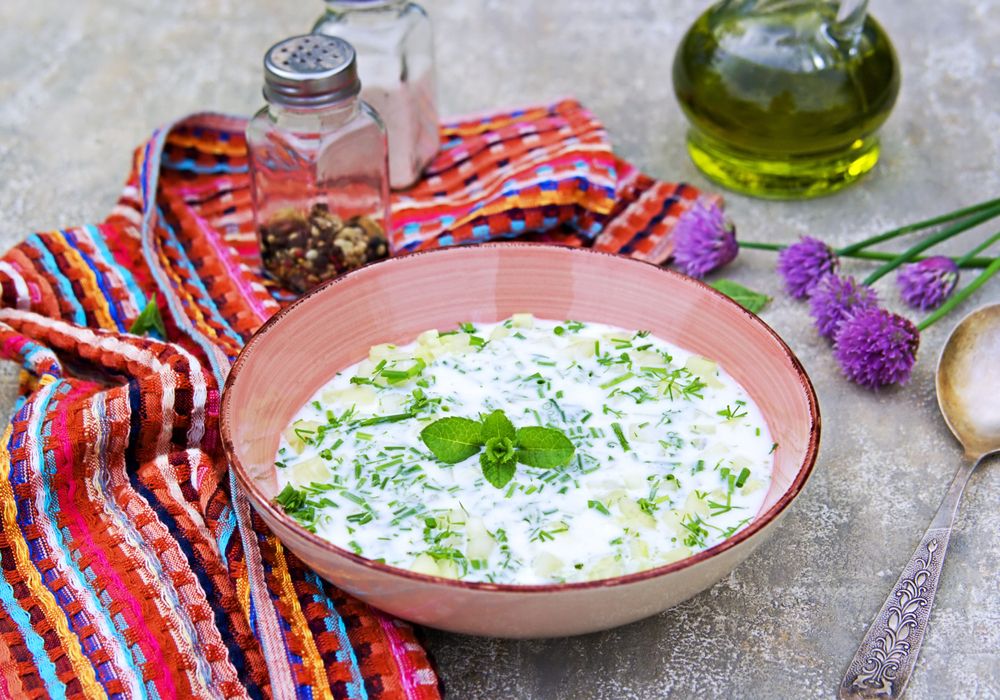 Hot meat dishes are good only in the evening when the heat recedes. And you can satisfy your hunger and take a break from the intrusive heat of the day with a bowl of iced Đacık soup. Cooked on the basis of homemade yogurt or ayran with the addition of finely chopped dill and fresh cucumbers.
Pide and Lahmajun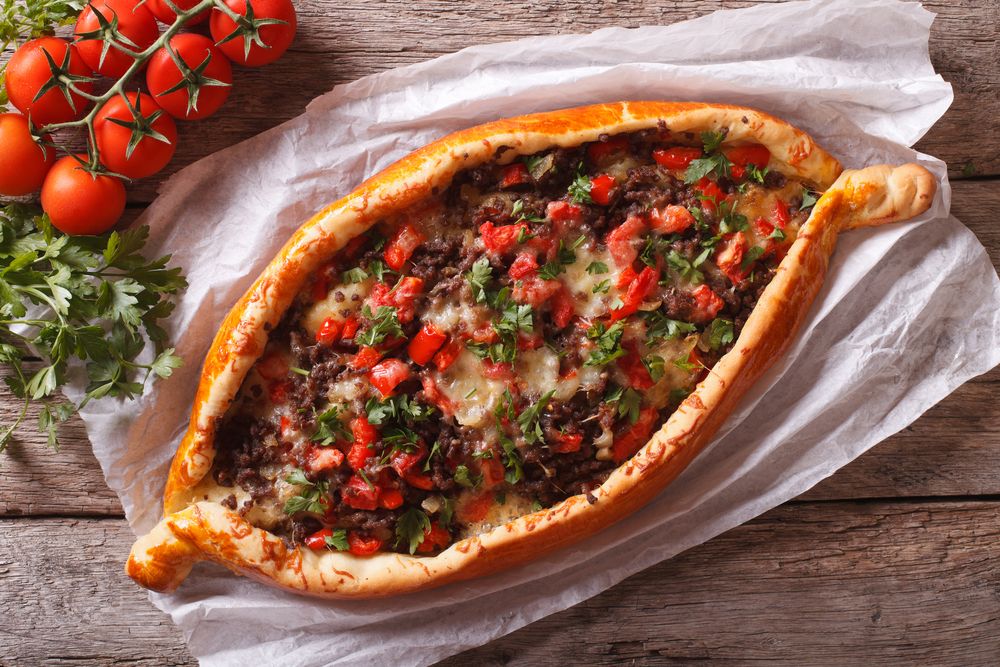 Turkish pastry is also very delicious and confidently competes with the Italian pizza. The dough is wonderfully delicious and the fillings are very diverse. The most delicious is a simple pide with cheese – Kasharli pide. Turkish pizza has a more complicated stuffing. In the classical lahmajun pizza you put minced meat, tomatoes and onions, and finely chopped herbs.
Gezleme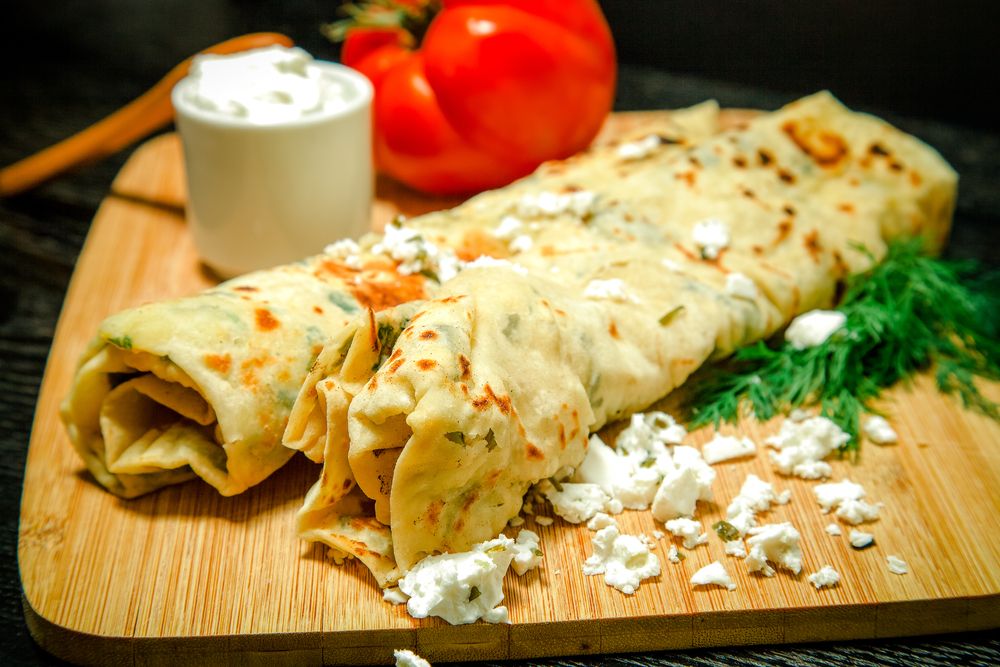 Every tourist is familiar with these Turkish flatbreads. They are so well-liked by vacationers that every hotel is vying for the best artisans to bake gezleme for guests. It's thinly rolled dough, fried in butter, with a variety of fillings – potatoes, cheese, brynza and mincemeat. And those with a sweet tooth can try the sweet, hot chocolate cream scones.
End of the feast with a small cup of strong tea and a piece of baklava. After all, the main secret of this delicacy is inaccessible to store baklava: eat it only freshly made. Enjoy your appetite!