10 travel saving secrets
Many people like to travel – and if it were possible, the number of countries and cities they visit annually grew exponentially. But the main obstacle that stands in the way of tourists and prevents them from exploring more interesting destinations is the budget. But the problem is solvable – learn 10 travel-saving secrets and plan your next trip with confidence!
Secret number one – knowledge is power!
In the XXI century the Internet is your first assistant in all matters, including planning budget trips! There are not a lot of places on the globe where no Russian tourist has set a foot. Read forums, blogs, reviews of experienced travelers – they are the key experts in matters of savings in travel! Check the prices of tickets and accommodation – often the flight can be expensive, but food and hotel are fabulously cheap, as, for example, in Asian countries. Or vice versa – flights to the Emirates are inexpensive, but you'll have to spend a lot of money for accommodation. In short, research, ask, compare!
The second secret – save money on booking tickets!
The major part of the planned vacation budget falls on tickets. Finding cheap airline tickets – an important secret to travel savings. You can always find an attractive price option on the metasearch engines, like Skyscanner or Aviasales. Choose a date and a destination, adjust filters and the search engine will find the best deals among hundreds of airlines. The secret of experienced travelers: use anonymous browser mode. Note that if you make a second request, the website will raise the price to encourage you to buy – because the cost can go up again! Also read about low-cost airlines – they are not relevant in all directions, but if you are lucky you can get a ticket for a ridiculous amount.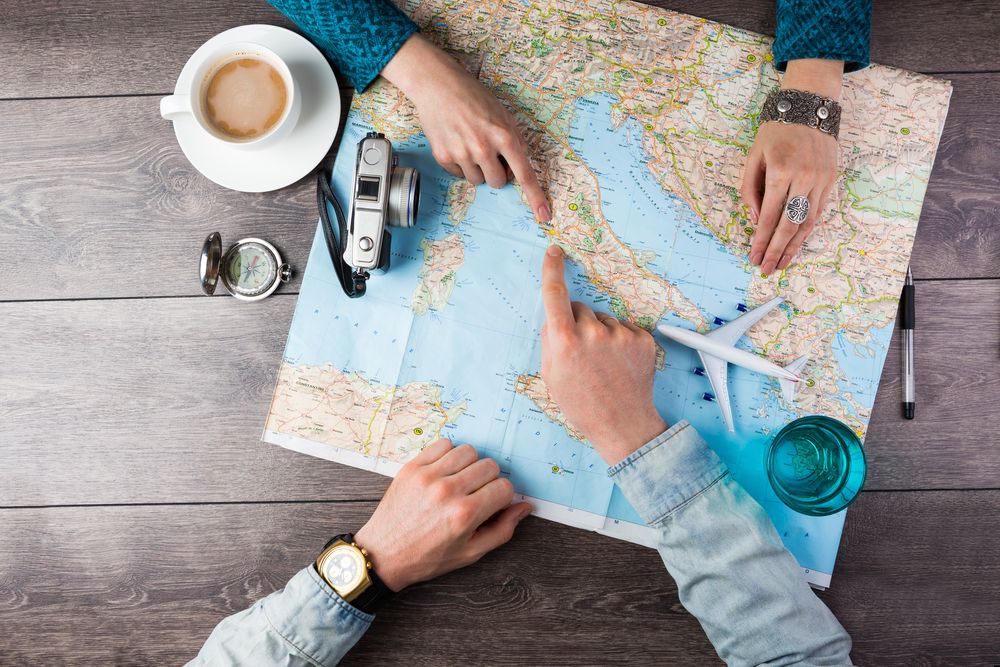 Finding cheap airline tickets – an important travel savings secret.
The third secret – making the visa yourself is very easy!
Do not overpay for agents and intermediaries – they just like you just take the documents to the consulate. There is information for getting any kind of visa on the Internet – on the websites of the visa centers of the countries. Read also the forums with tips of other travelers. Gather the required documents and take them to the consulate yourself – a little more time, but significant savings!
The fourth secret – save money on accommodation!
You can use metasearch engines like Booking, Roomguru, Airbnb, and others to book hotels, hostels, and vacation rentals. It is often cheaper and more comfortable to stay in a rented apartment or even a house. And for those who want to travel for free and make new friends, join Couchsurfing, an organization with millions of members that welcomes travelers!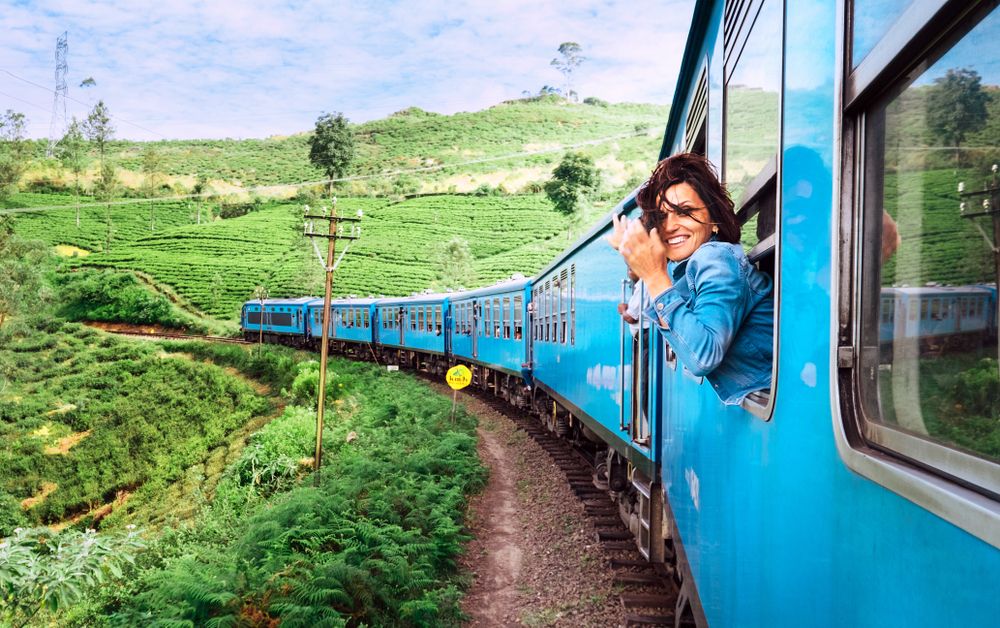 Trains are a cheap and comfortable way to travel
The fifth secret – take care of transport!
Cab is not the most economical and not always the fastest way to get from the airport to your destination. Find out if you can take public transportation or rent a car. Travelling by a stranger on the bus and the metro is not a way to save money, but rather a high risk of high costs, because the penalties for free riders are very high. It's better to choose a type of travel card which suits your itinerary. Another travel savings secret is night buses and trains. They're convenient for short-haul travel – and if you buy first-class tickets or find buses-slippers with comfortable seats in which you get a great night's sleep, you can save on hotels.
The sixth secret – get discounts!
Check in advance the websites of museums, cathedrals and parks that you plan to visit – perhaps they will offer a nice discount for buying tickets online or registering. If you are a student, be sure to get your ISIC, ITIC or IYTC card, which can give you a lot of discounts and free visits in Europe and the USA. Buy a museum card in popular tourist cities to save money on visiting several attractions at once.
The seventh secret – always in touch!
Often it makes sense to get a local provider's plan, you'll get better connections and you'll save a lot of money. If you want to make calls to Russia, use instant messengers or Skype, and before you go, find out on the internet where there is free wi-fi in the city.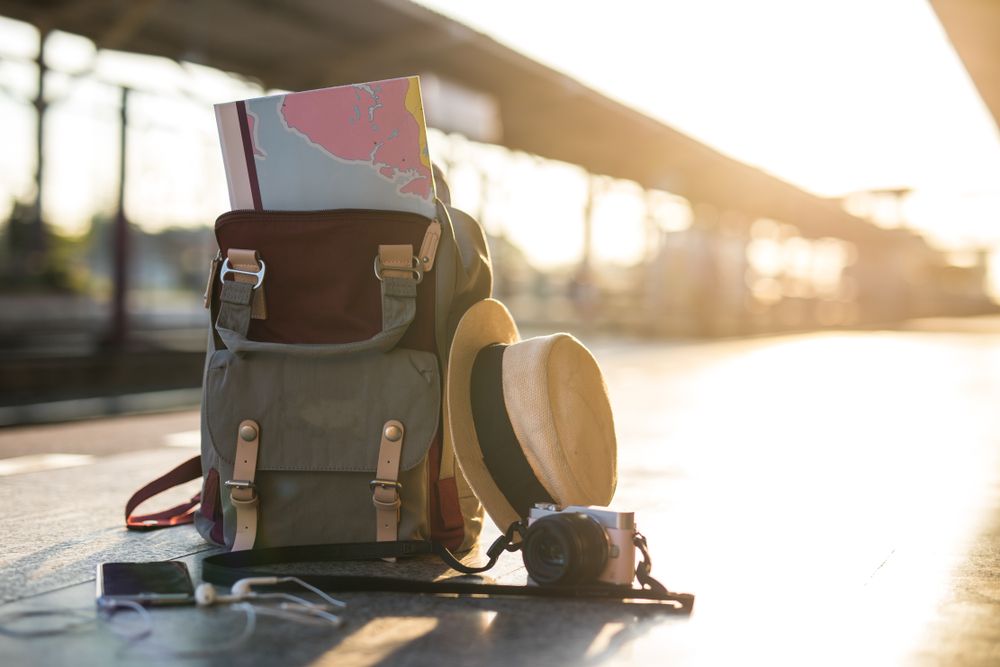 Itinerary planning ahead of time and on your own
The eighth secret – your own guide!
Plan your route through the cities, depending on your interests, wants and preferences. Read the information about the places of interest, and note and save the points that interest you. Believe me, there is no need to adjust to someone else's schedule and overpay the guides – you can enjoy the cultural sites of the cities at your own pace.
The ninth secret – gastronomic tour!
Restaurants in tourist places always raise prices – look for cafes where people eat locally. It is there where you can find delicious national food at the lowest price. The easiest way to spot such a place is by the number of local visitors.
The tenth secret – travel light!
Don't saddle yourself with extra luggage. Additional costs for overweight, the need to wait for its issuance, fear of loss, inconvenience in movement … Practice shows that half of the things taken on vacation is not worn and not used, so why take unnecessary cargo with you? It is better to take a good mood, as it can be useful on any trip!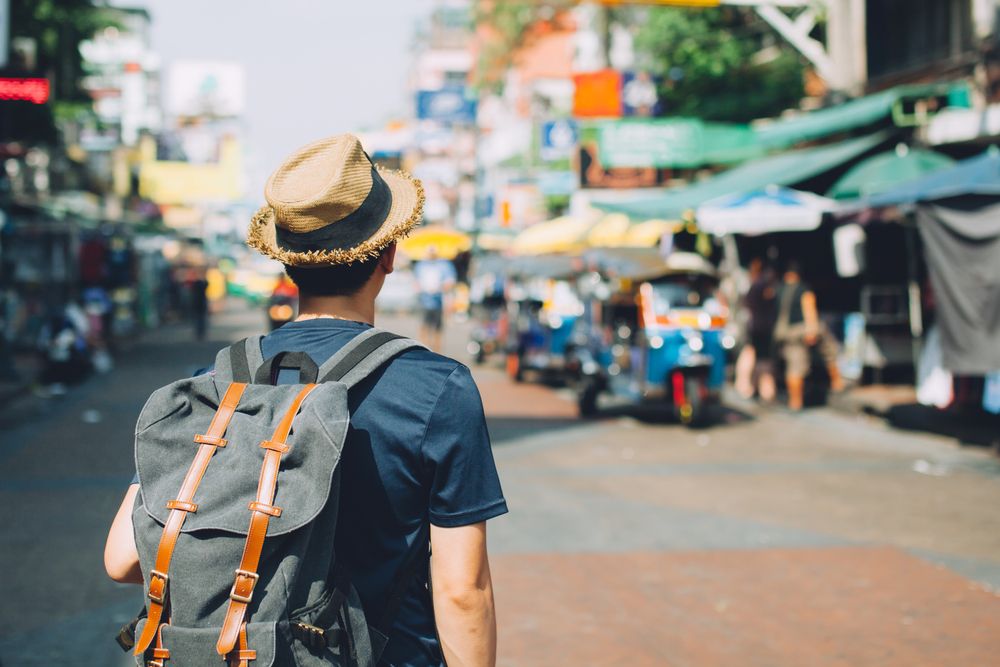 Travel light!